We make all sorts of choices during our lives... but the right choices are the ones we make when we are little.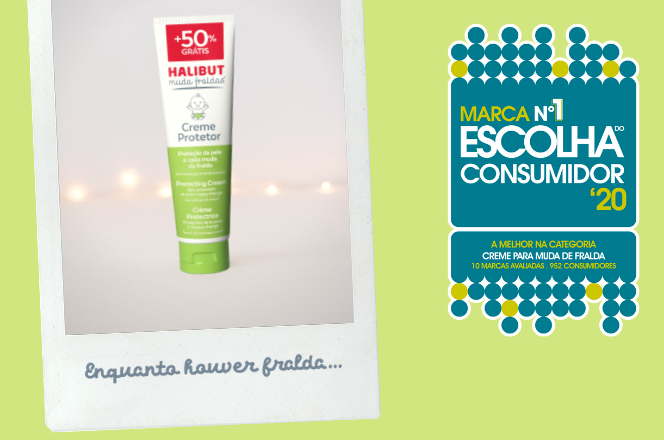 HALIBUT MUDA FRALDAS® Protective Cream has won the Consumer's Choice Award '20 for the seventh time in a row, in the nappy change cream category.
We are especially proud that this is a most favourite product of Portuguese people, which is developed and produced in our Industrial Unit.

For every nappy change … HALIBUT MUDA FRALDAS®