Some years are more special than others are. Did you know that Halibut has been part of Portuguese life since 1950?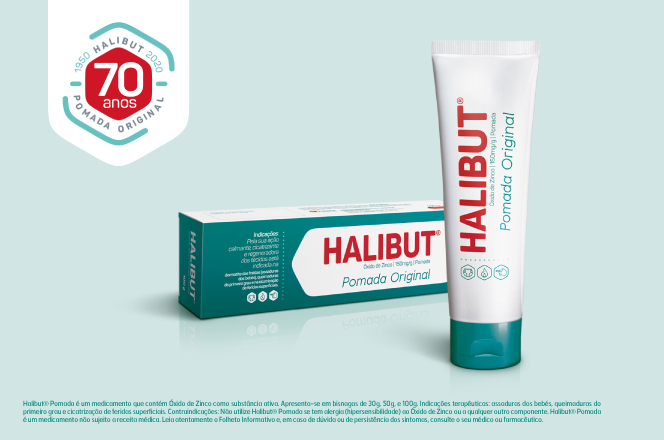 Halibut has been protecting the skin of the whole family for 70 years.
How?
Halibut® Original Ointment has a remarkable regenerating action of the tissues and a great protective and antiseptic action.
Over the past 70 years, it has become part of the "family heirloom": it is passed down within families from generation to generation.