For ten years in a row, history has been repeating itself... It's a story we are especially proud of!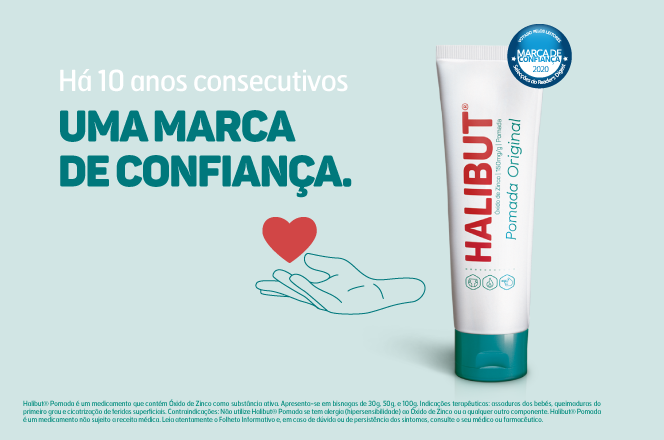 Halibut® Original Ointment was once again the recipient of the Trusted Brand Award for the year 2020, in the category of baby creams/ointments.
Do you know what makes us even prouder?
We were elected the brand of choice of Portuguese people.
This Ointment, which is produced in Portugal, helps regenerate the skin tissues, in the case of scratches, first-degree burns, baby nappy rashes or superficial wounds.

Whatever happens, Halibut® ORIGINAL OINTMENT will be there for you!