We are always thinking about the needs and well-being of our customers. With this in mind, we launched the new HALIBUT® brand website!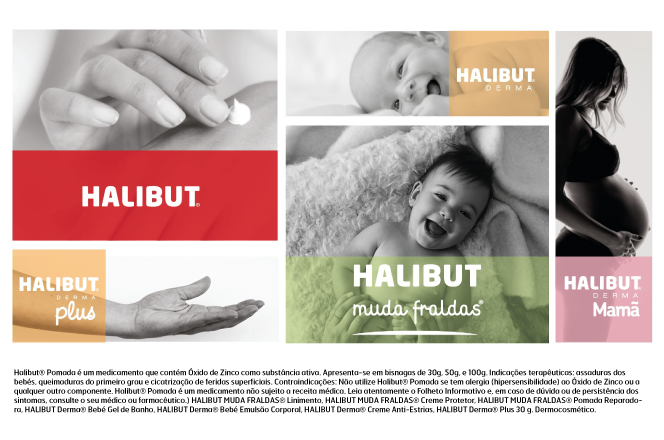 We are specialists in the prevention of nappy rashes and stretch marks of moms to be, as well as in the treatment of rashes, first-degree burns and superficial wounds.

We are also proud to be a Portuguese brand!

The HALIBUT® range was created to serve the whole family with great care. We want to be part of your history, that's why we work daily on skin care solutions.

Since the launch of our first Ointment in 1950, we have been developing innovative skin care products to protect the whole family.
Are you curious?
Visit us at www.halibut.pt