We believe in our employees.
They are the future.
Each company has its own personality, its way of operating and making it happen.
A pool of talents and joint resources that make up our corporate culture and are the basis of our business strategy. These attributes are the result of the people who support the progress of MEDINFAR Group on a daily basis.
Each person has a different and unique way to contribute his or her skills and talent.
At MEDINFAR Group, we are proud to promote professional development and foster an ambitious and pioneering spirit in all its employees.
We encourage progress, so that everyone can make a difference and thus build a solid career.
All members of our staff share this culture, a sustained ambition in work and talent, and a strong investment in innovation so that we can contribute to a greater good every day: everyone's health.
Our values reflect this identity and translate the way we think and act.
Learn more about our values: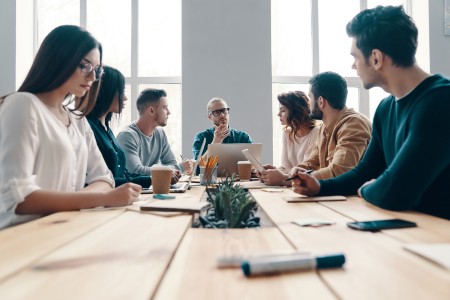 CHALLENGE
We are passionate about the future. We embrace the unknown with the firm belief that we will always be able to overcome obstacles and promote innovation.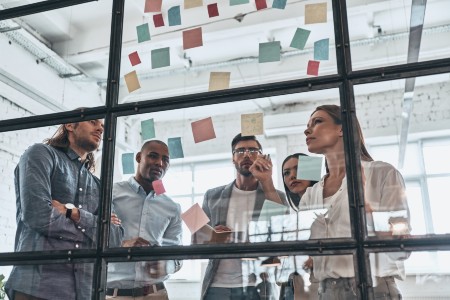 CREATE
Ours is a bold vision that elevates our corporate culture with rigor and excellence on a daily basis. We promote the creation of opportunities and synergies, as well as the alignment and sharing with the organization.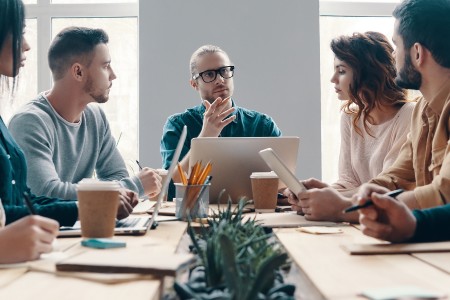 CARE
We care about each other and the future. The trust that our customers and partners place in us is near and dear to our hearts, by assuming the commitment that we will take care of every one who comes into contact with us.
We offer you the opportunity to work in an innovative group and with a dynamic team that holds solid expertise in the pharmaceutical industry and continues to make the difference in healthcare in Portugal.
If you want to join us so that you can imagine a successful and rewarding career at MEDINFAR Group, fill out our application form!