Partnerships with companies in the pharmaceutical sector are part of our Industrial Unit's DNA. For twenty years, our Industrial Unit has taken great pride in being entrusted by our clients with the manufacture of their products.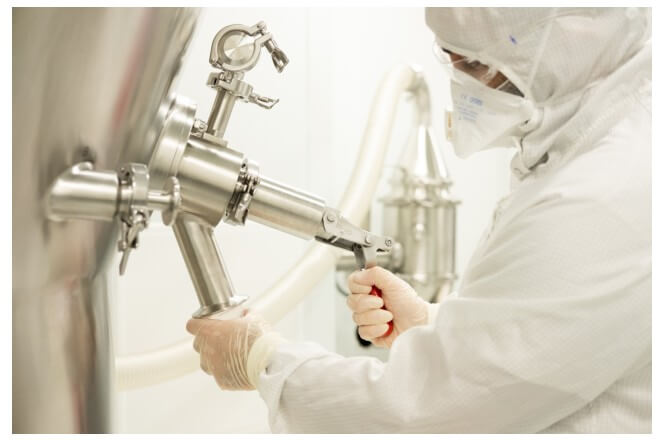 We respond to companies' needs to manufacture pharmaceutical medicines and health products while seeking to optimize their supply chain, with batch sizes that are appropriate to market volumes.
We produce, package and release non-sterile solid, semi-solid and liquid products in flexible business models:
From the purchase of materials to the delivery of finished products to our customer's warehouse
Bulk manufacturing
Packaging services
Analytical and batch release services
DEDICATED TEAM FOR TRANSFERS
Supported by an experienced technical team, we carry out manufacturing transfer processes in conjunction with the various departments of our customers (Quality, Regulatory, Procurement). Our expertise is focused on supporting the needs of our customers.
SCALE-UP
MEDINFAR's R&D department, by working closely with the Industrial Unit, supports our customers in developing new products.
Whether it is a prototype submitted by a customer or outsourced to our R&D department, the Industrial Unit supports the market delivery process by manufacturing batches on an industrial scale, generating the necessary documentation for the registration of the product with the health authorities.
Do you have an idea for a new product? Do you have a prototype that you want to transform into a marketable product? We have the expertise to help you.