Balancing power and gentleness, tradition and innovation, with a bit of irreverence, Medinfar launched its DVINE brand in 2017.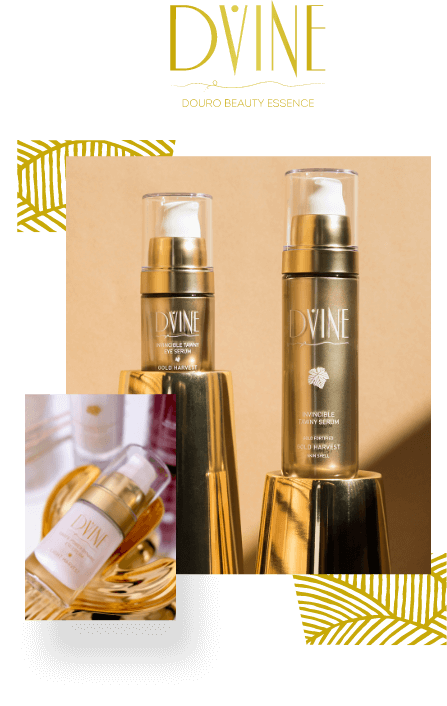 DVINE
The inspiration for creating the DVINE brand can be traced back to the natural, unique and pure beauty of the vineyards grown on the terraced slopes of the Douro Valley. In this region, the climate, the soil, a wealth of native grape varieties and the hands of men have all been blended harmoniously to produce grapes and wines that are exceptionally rich in Polyphenols, Flavonoids and Tannins, full of antioxidants and nutrients that fill our skin and souls with the ideal of perfection and everlasting beauty.
PRODUCTS
A new generation of selected cosmetics that blend the purity, tolerance and sustainability of organic cosmetics with the performance, effectiveness and sophistication of classic cosmetics. A multisensory anti-aging approach for skin care focused on the youth, health and beauty of the skin.


TESTED AND RECOMMENDED BY PORTUGUESE WOMEN*
* Results from HRIPT safety tests and IN USE effectiveness tests conducted in 2018 and 2019.